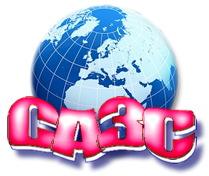 CA3C is open to persons and non-governmental organizations concerned about the future of the biosphere and who believe that the first priority needed to change current attitudes lies in the implementation of the 3 Global Conventions of the United Nations.

Prospective members should send in a signed request specifying name, surname, address, nationality, fiscal code, academic degree and profession. Requests may also be forwarded by e-mail, followed by a letter.

There is also a network of "supporters" whose signatures appear on the computerized register.